Full-Service LocksmithsResidential, Commercial & Government / GSA Locksmith Services Get a QuoteGSA /DOD LocksmithsGSA /DOD Government Locksmith ServicesLearn MoreOffice & Commercial LocksmithsFull-Service Commercial Locksmith ServicesView DetailsHome & Residential LocksmithsFull-Service Residential Locksmith ServicesLearn MoreAuto Locksmith ServicesAutomotive Key Programing SerciesView DetailsAntique Lock ServicesAntique Lock Repair & Restoration ServicesLearn MoreKnife Sharpenig & SalesKnife Sharpening & Personal Security / Tactical ProductsView DetailsEmergency Locksmith ServicesEmergency Mobile Lockout Locksmith ServicesLearn MoreSafe Sales & ServiceHome & Office Safe Sales & Locksmith ServicesView Details
Previous
Next
Trusted Locksmiths in Frederick MD
Serving MD, DC, WV, VA & PA
Able Locksmiths'e provides professional locksmith services that help keep your home and business safe. Our skilled locksmiths are experienced in all realms of the locksmith industry, including Commercial, Government (GSA), Automotive, Safe Opening and Servicing, and Residential Services.
We have a fleet of vehicles serving customers throughout Maryland and DC, as well as West Virginia, Virginia, and Pennsylvania. Able is constantly evolving to meet the growing security needs of our community, as well as the advancements of the security hardware industry.
About Us
View Services
Get a Quote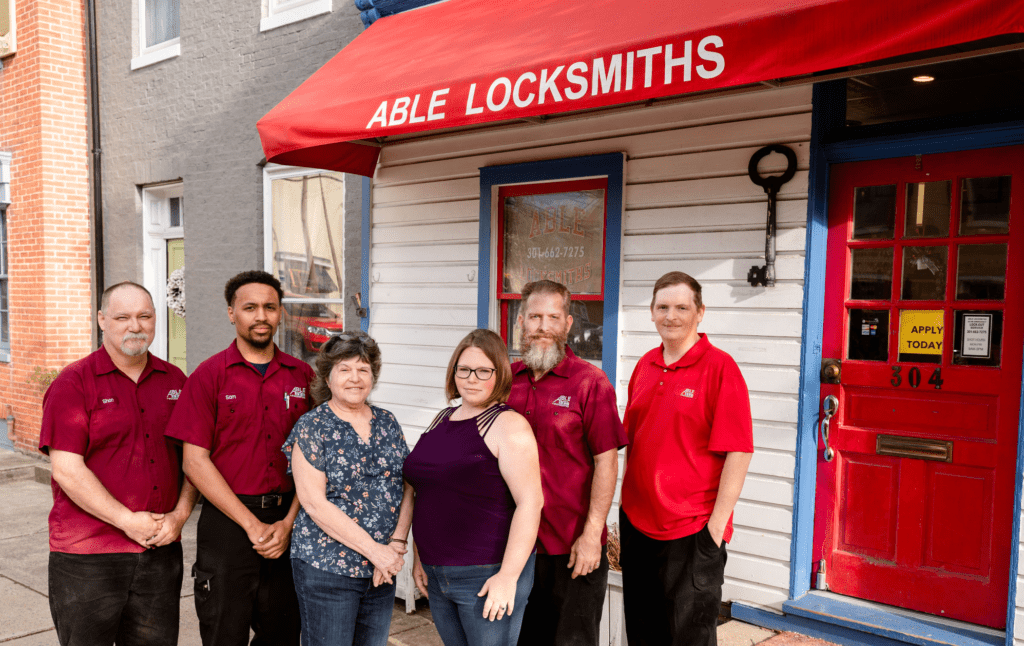 From Our Family to Yours
Since 1979
Licensed, Insured & Bonded
Family Owned & Veteran-Owned
Certified Registered Locksmiths
Fully Certified & Trained GSA Locksmiths
Associated Locksmiths of America ALOA #55250
Maryland Locksmiths Association – License #90
Safe & Vault Technicians Association
Lockmaster Security Institute Trained
Reliable Locksmith Services in Frederick MD & Surrounding Areas
Experts in Lock & Security Services

Commercial Services
Commercial Locksmiths
Able Locksmiths serves businesses of all sizes in Frederick MD and surrounding areas. Our commercial clients include property managers, landlords, apartment complexes, office buildings, institutions, colleges, hospitals, banks, and government facilities. We are experienced in complex commercial master key systems, card systems, entry fob systems, smart locks, WiFi operated systems, smart phone operated locks, blue tooth operated locks, and security access control.

View details
Government Security
GSA Locksmiths
Able Locksmiths in Frederick, MD, provides a wide range of GSA lock services. We are trained in government security needs and the regulations by the U.S. Military, DoD, federal government agencies and private defense contractors. We have the training and documentation necessary to serve any government agency or contract agency available upon request, including our DUNS Number.

View details
Residential Locksmiths
Residential Services
Able's residential locksmiths can handle any job in your home. Our expertise ranges from repairing broken locks and doors to rekeying your current hardware to installing high security locks. We install a variety of security devices, such as peepholes / security viewers, window bars, and cabinet locks. Our highly trained locksmiths use industry-leading jigs to professionally install doorknobs, deadbolts, and more. Contact us to learn how we can help you ensure your family's safety.

View details
Auto & Motorcycle
Auto & Motorcycle
Able Locksmiths provides a variety of automotive locksmith services in Frederick, MD and the surrounding areas. If you are looking for professional locksmith services for your car, motorcycle, ATV, boat, campers / RV's, toolboxes, automotive carriers, truck caps, commercial-use trucks and more, give us a call. Our highly trained and certified technicians are experienced in working with a wide range of domestic and foreign automobile manufacturers.

View details
Safe Sales & Service
Safe Sales & Service
Here at Able Locksmiths, we sell safes—small personal safes, wall safes, gun safes, and more! We also service safes, including combination changes, safe drilling, safe repair, and the retrofitting of safe locks by our highly trained technicians. We are a dealer of American Security (Amsec), Fire King and Gardall safes.We do warranty work for Winchester Safes, Liberty Safes, Field & Stream Safes, and Cannon Safes. Call today for a free estimate!

View details
Antique Locks
Antique Locks
Able Locksmiths is of the few locksmiths in the tri-state area to engage in antique lock repair and refurbishing. We understand the manufacturing techniques employed when the locks were originally made, so we can maintain the integrity of the antique. We are also exploring techniques involving mold making with 3D printing. Give us a call to learn more about our antique lock and key services!

View details
Emergency Services
Emergency Services
For emergency lockout service you can trust, call the experts at Able Locksmiths. We understand the importance of speaking to a real person in times of need—you will never reach an automation when you call us! Our technicians have bios (including photographs) on our website, so you will know who to expect. They will arrive in a labeled van and professional garb. Whether you are locked out of your home, business, vehicle, or safe, call Able.

View details
Tactical Shop
Tactical Shop
We carry a variety of tactical gear Able Locksmiths in Frederick, MD. This includes Knives, Clothing, Body Armor, Self Defense Products (including pepper spray / OC spray, Parts and Accessories for Firearms, knives, etc.) We are proud dealers for Condor Outdoor Gear, Blue Ridge Knives, and Strikes Industries. We also offer services such as knife sharpening and handmade keys at our downtown Frederick locksmith shop. Stop in today!

View details
The Security Professionals at Able Locksmiths have the solutions you need to ensure the safety of your home and business. We serve all MD, PA, WV, VA & DC with trusted locksmith and security services.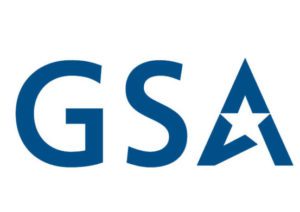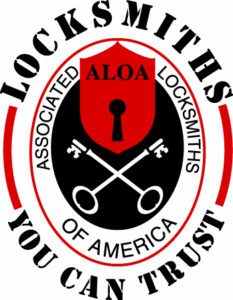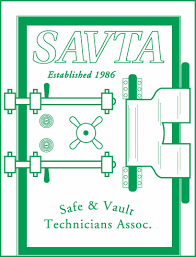 [trustindex no-registration=google]