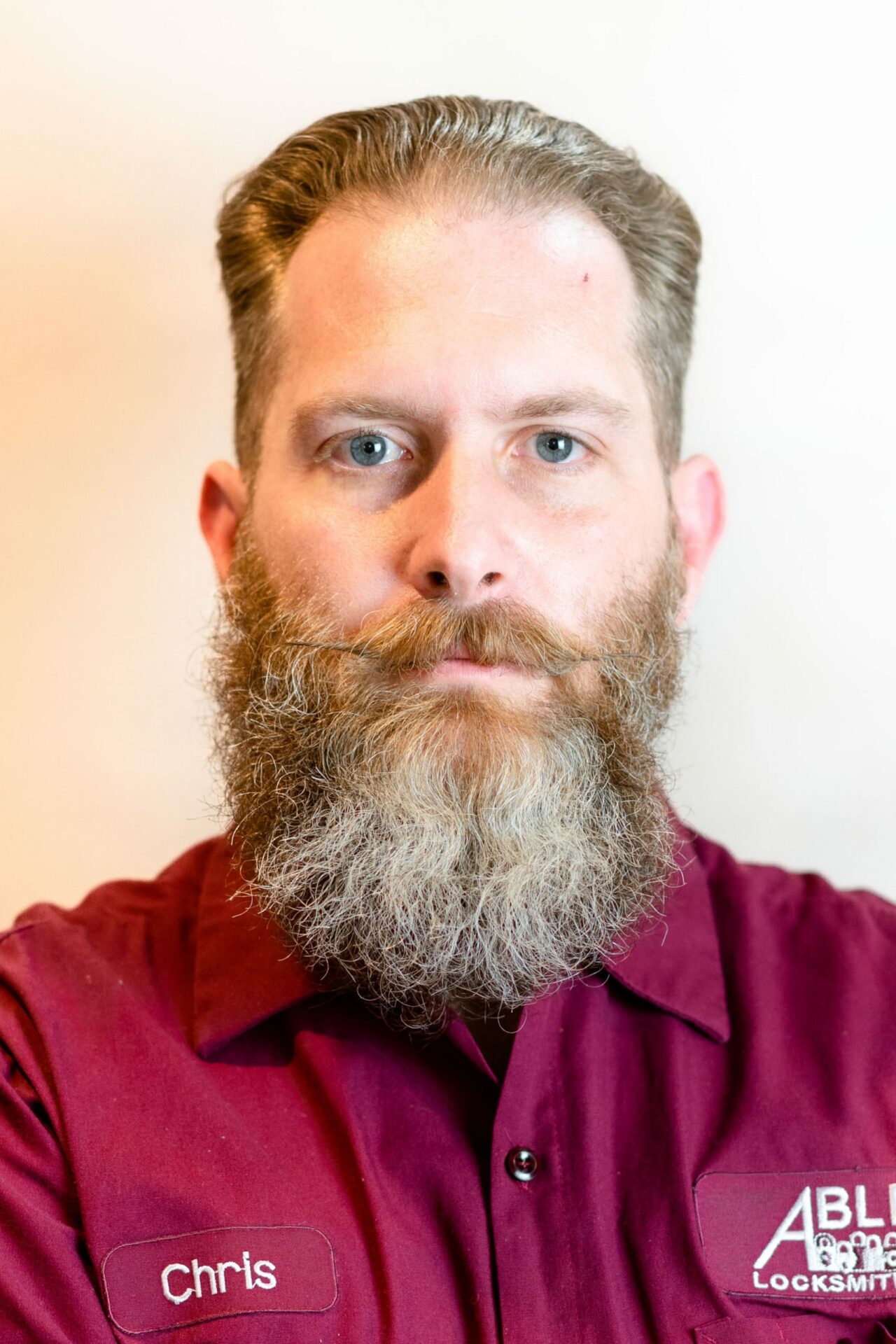 Chris Christie
Managing Member
ALOA #55250
SAVTA #107855
Chris was immersed in the locksmith business early in childhood and throughout adolescence. In young adulthood, he pursued a career in the military for a total of 12 years, beginning with service in the United States Army. Chris then served with Army National Guard, where he deployed to Iraq. He subsequently served in the Air National Guard. He continued to work for Able Locksmiths as available during his tenures with National Guard and Air National Guard. He chose not to reenlist so that he could focus on his growing family.
Chris focuses on the development and growth of Able Locksmiths. He engages in community networking and building partnerships within the industry. He is also Able Locksmiths' leading Safe Technician (a part of this is safe cracking).
Lockmasters:
GSA Certified Safe & Vault Technician
GSA Inspector Certification
Combination Lock Manipulation
LKM7000 Series of SCIF Locks
LKM10K Series of SCIF Locks
KABA MAS:
Installation & Operation of X09
Installation & Operation of X10
Sargent & Greenleaf:
Model 2740 Series A and B Electronmechanical Safe Lock
Medeco:
KeyMark x4 Design and Servicing Medeco Locks Certificate Number
00010611001;
SecuRam
SafeLogic Series of safe lock
SafeLogic Xtreme Emp Proof Safe Lock
Education:
Associated Locksmiths of America, Inc. (ALOA):
Fundamentals of Locksmithing
Sonoran Desert Institute (SDI): Associate's Degree in Firearms Technology
Harcourt Learning Direct:Gunsmith Course; Private Investigation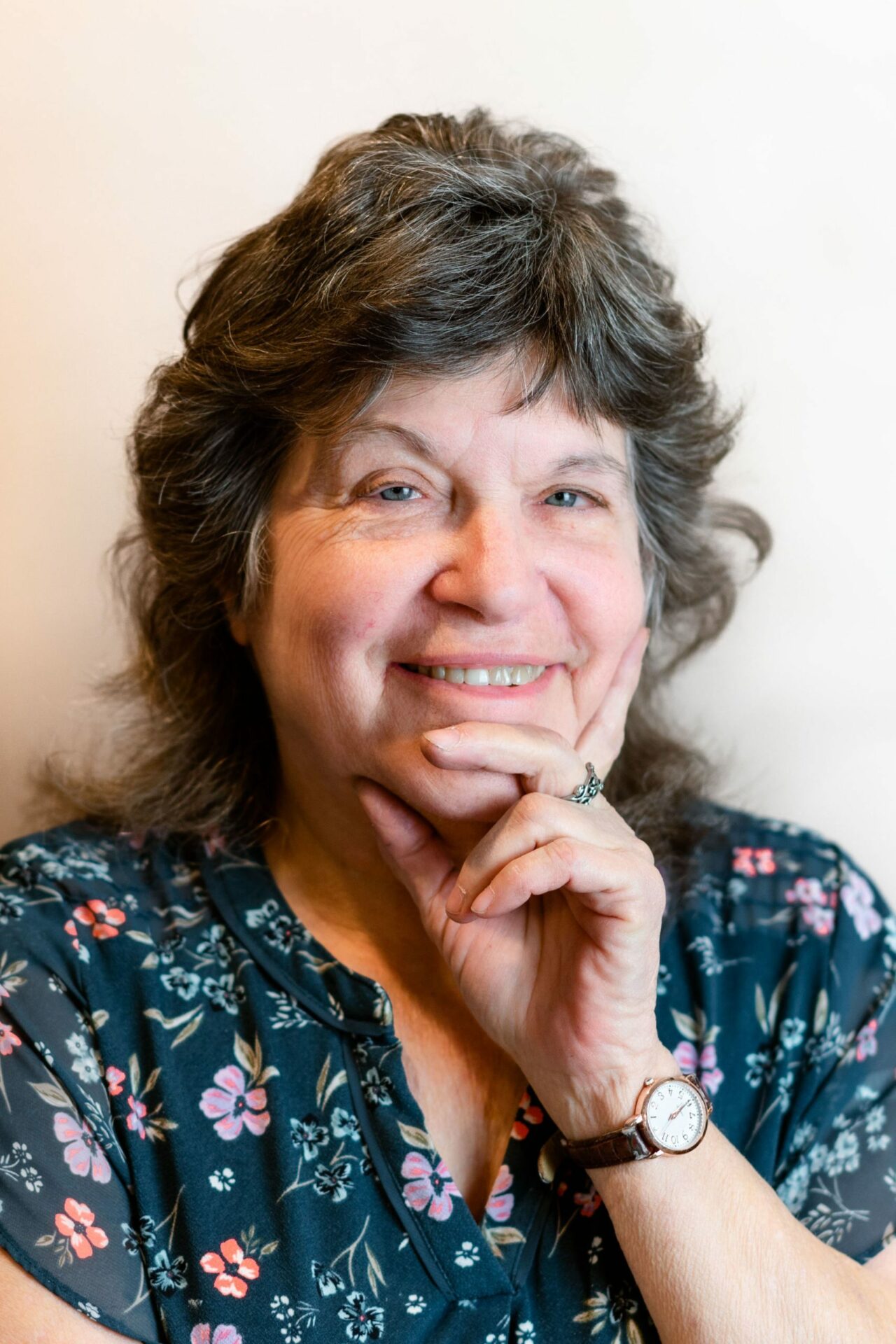 Barb Christie
Partner
Barb's history in retail management equipped her to assist her husband, Chester Christie (Founder, dec'd. 2017) in founding Able Locksmiths, LLC in 1979. While Chester was the face of the company on the road, Barb was the face of the company in the shop. She created long-lasting relationships within the industry, as well as with customers in the tri-state area.
Barb's History & Community Involvement:
Barb lived in Germany for two and a half years as a young adult, working at the Military Exchange in Frankfurt, Germany. Barb began her management career in 1972 when she moved from Michigan to Maryland to manage the Fabric Department at Aerly's Department Store in the Fredericktown Mall.
She furthered her career in 1973, when she became the Opening Store Manager of JoAnne Fabrics. Barb has also held supervisory positions within the American Red Cross in their Disaster Assessment teams, spanning 1999-2009. Barb was a member of one of the teams that deployed to the Pentagon on September 12, 2001.
Barb has also been a Chief Election Judge in the Ballenger Creek Voting District for over a decade. She began her service as an Election Judge in this district for a decade prior to being made a Chief.
Barb is now beginning to step back from the company, in an effort to spend more time pursuing her personal passions. She is an accomplished seamstress and raised two excellent andsuccessful children. She is now a proud grandmother to 6 beautiful grandchildren.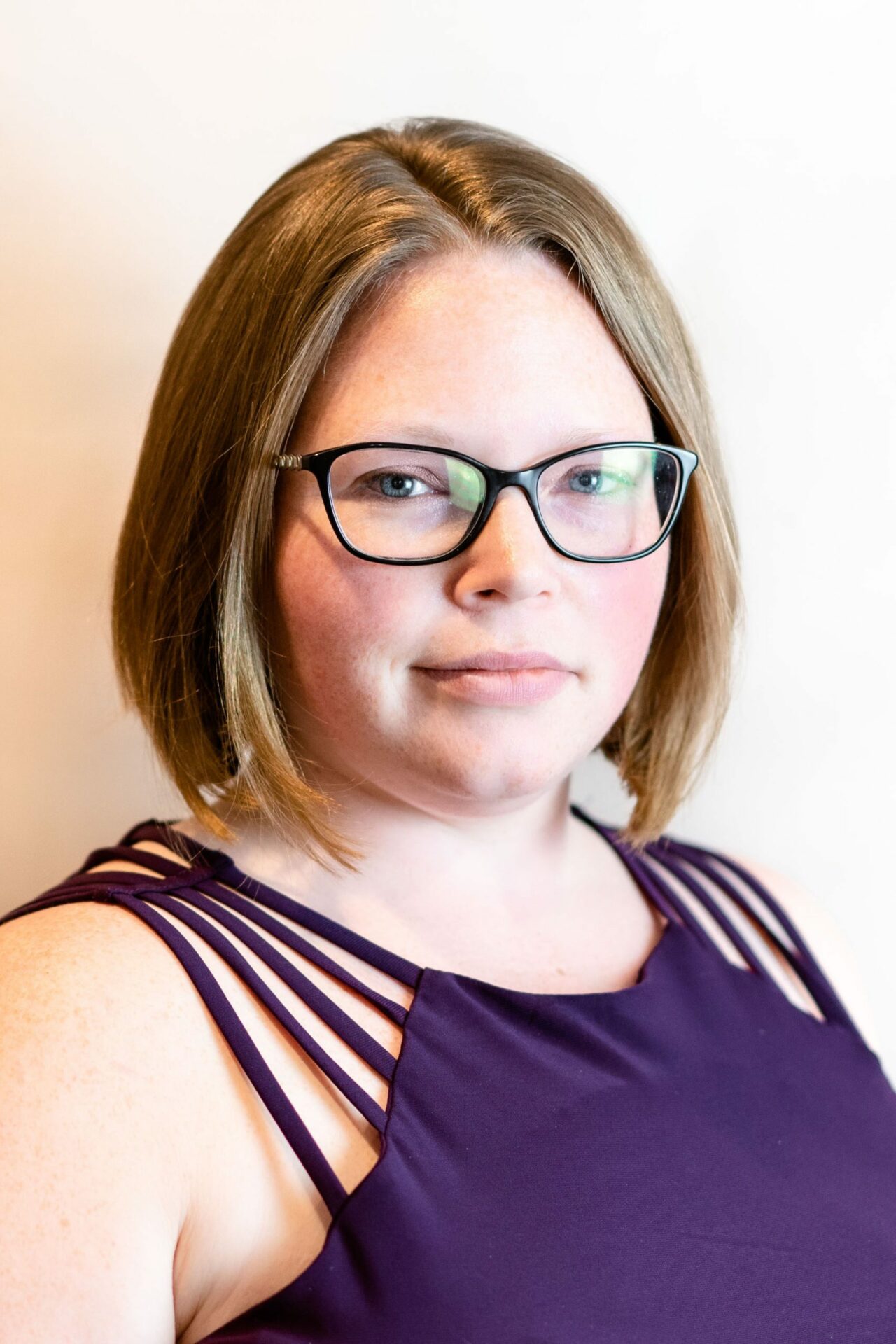 Chelsea Christie
Director Of Operations
Chelsea joined Able Locksmiths, LLC in February 2020, just before COVID changed the world. She stepped into the Director of Operations role with enthusiasm. She has begun the modernization process, progressively bringing Able's operations into the 21st Century.
Chelsea graduated from Hood College in 2010 with a Bachelor of Arts degree in English & Psychology. She spent the first decade after college working in the Social Services field. Her experience working with the elderly and those who have intellectual and developmental disabilities uniquely prepared her for her position. She is skilled in working with people from all walks of life, and is exceptionally skilled in administrative management.
She has taken on the challenge of learning business management to further diversify her skillset, with the goal of expanding Able Locksmiths to better meet the evolving needs of our customers, in line with the evolution of the security hardware industry.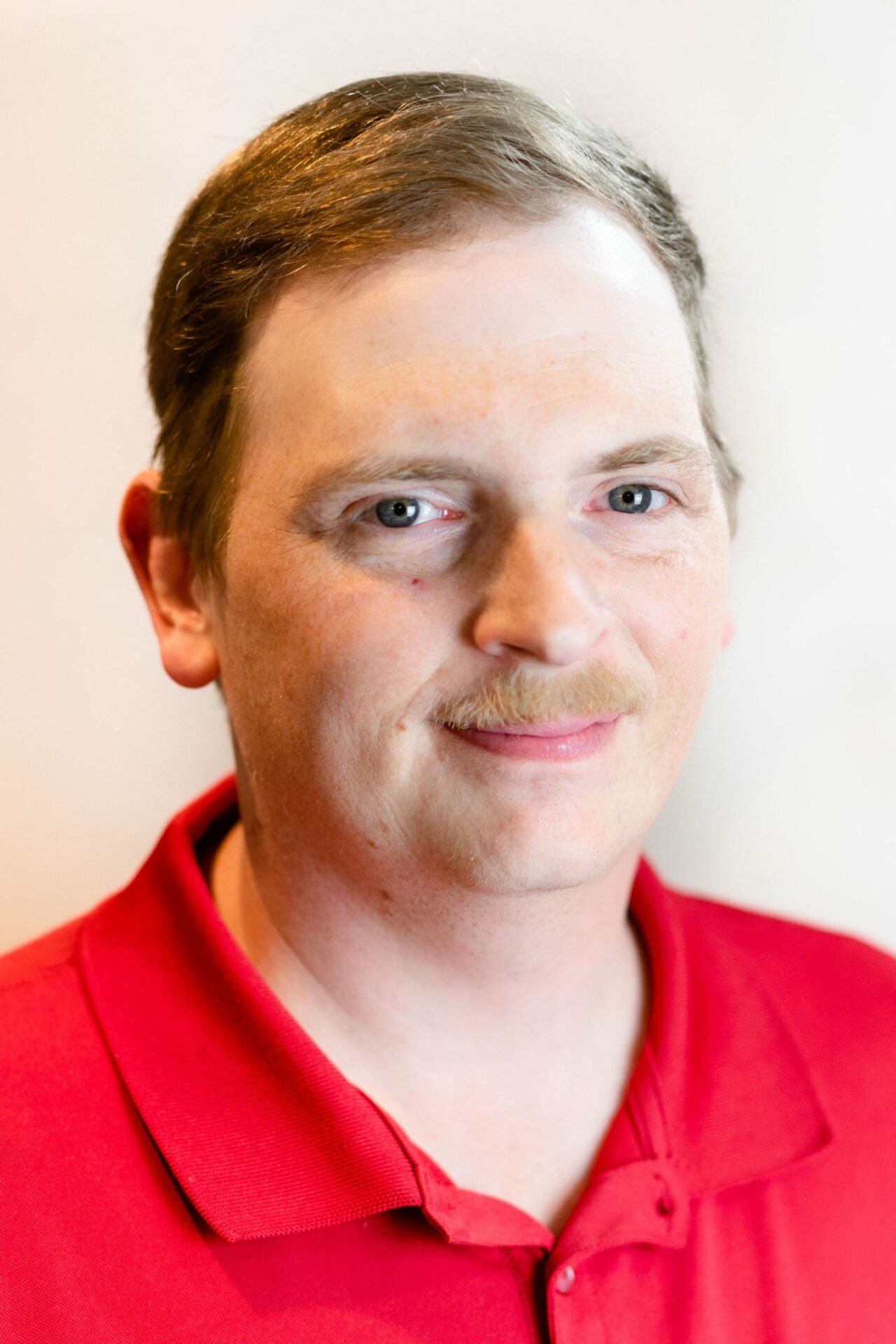 Dan Abbott
Shop Manager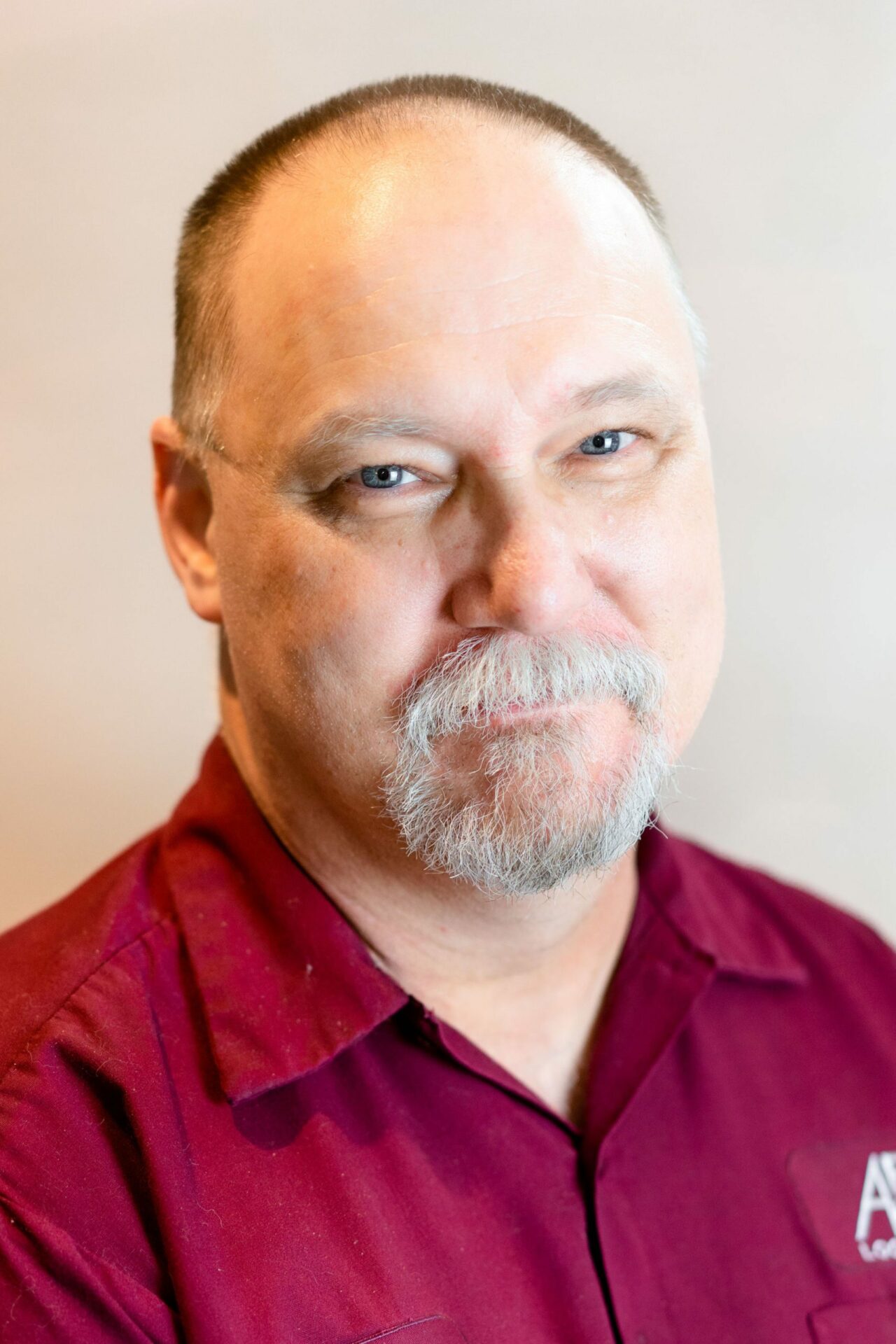 Shon Andrews
Lead Security Professional
Shon is Able Locksmiths' first employee. He has been with the company since 1989. He is proficient in managing large Master Key Systems in college campuses, hospital campuses, apartment buildings and businesses. He is adept with Medeco, Best, and IC cores of all formats.
Shon is also a wizard with residential locksmithing, efficiently and professionally assisting homeowners and landlords with finding the best
solution to meet their needs. Shon often receives positive reviews from our
customers, who note his ability to make people feel at ease during emergency situations.
Shon is also a knifemaker / bladesmith. He oversees the of sharpening knives and scissors at Able Locksmiths. He has trained other employees to safely complete this task, achieving a sharp, clean blade.
Medeco:
KeyMark X4 Design and Servicing Medeco Locks
KABA:
Installation & Operation of the X-09
Sargent and Greenleaf:
Model 2740 Series A Electronmechanical Safe Lock
Locksmasters:
LKM7000 Series of SCIF Locks
Sam Wolfe
Security Professional
Sam is a local through and through. He was born and raised in Frederick, Sam graduated from Thomas Johnson High School. He is currently Able's youngest Security Professional. Starting with no experience, he quickly learned the basics of the trade and earned his wings as a road technician. He is capable, professional, and proficient. His knowledge includes both the residential and commercial realms locksmithing, with ongoing training in safe servicing and opening.
Sam enjoys the challenge of learning how something works and is looking to soon be certified in safe openings and repair. His favorite aspect of the job is surprisingly lockouts, despite the usual unfortunate circumstances.He will be sure to provide the best service possible most likely with a smile.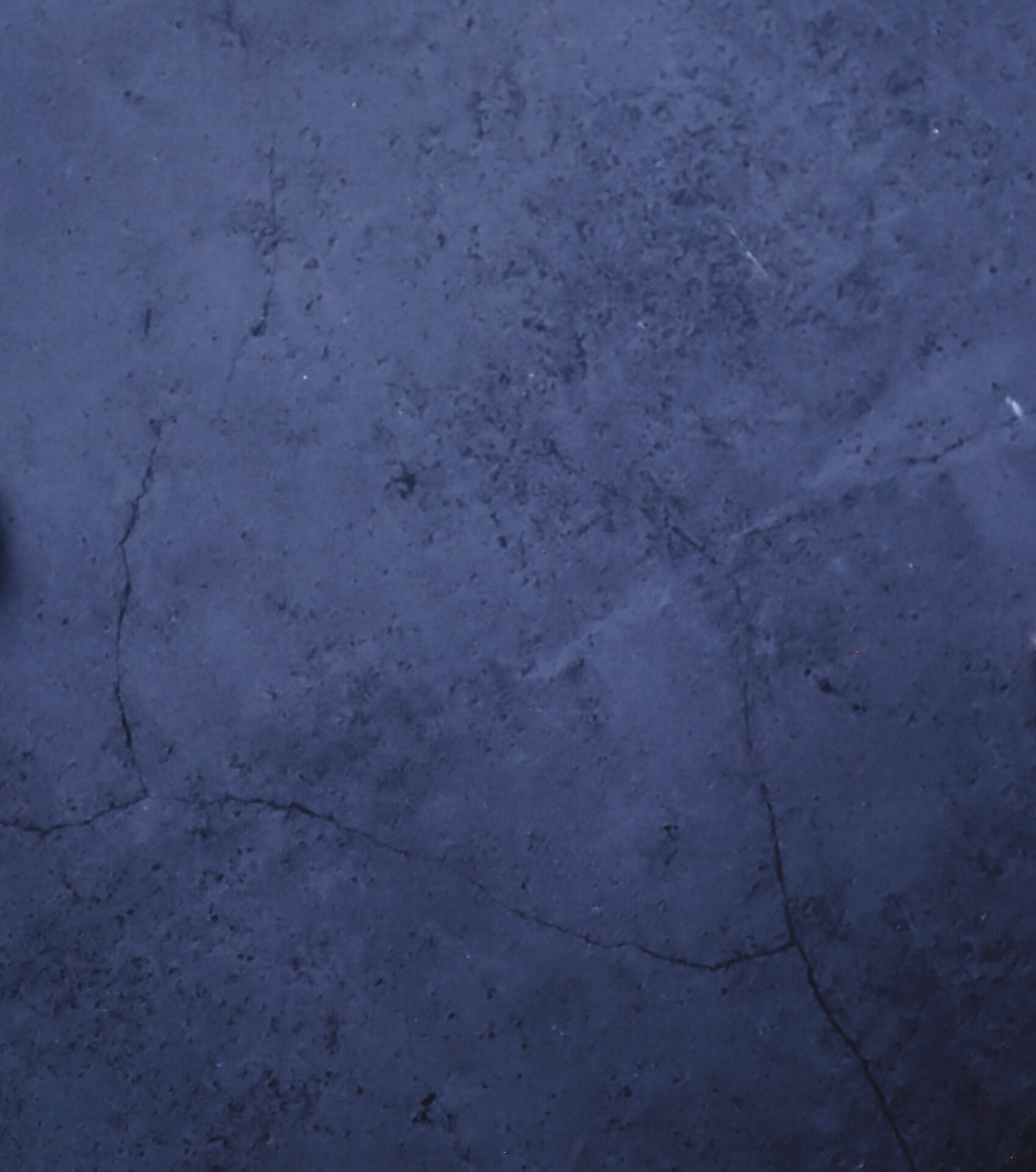 Zach Owen
Security Professional
Zach has worked with Able Locksmiths off and on for nearly a decade. Zach came to us as a man with mechanical knowhow, who quickly turned his skills to locksmithing. He is developing a specialty in automotive locksmithing, which is an ever growing and evolving field. We have several programmers, giving us great versatility in the vehicles that we can program. Zach led the company in expanding our knowledge base, and continues to follow the advancements in the automotive industry, that directly impact and necessitate advancements in the security industry.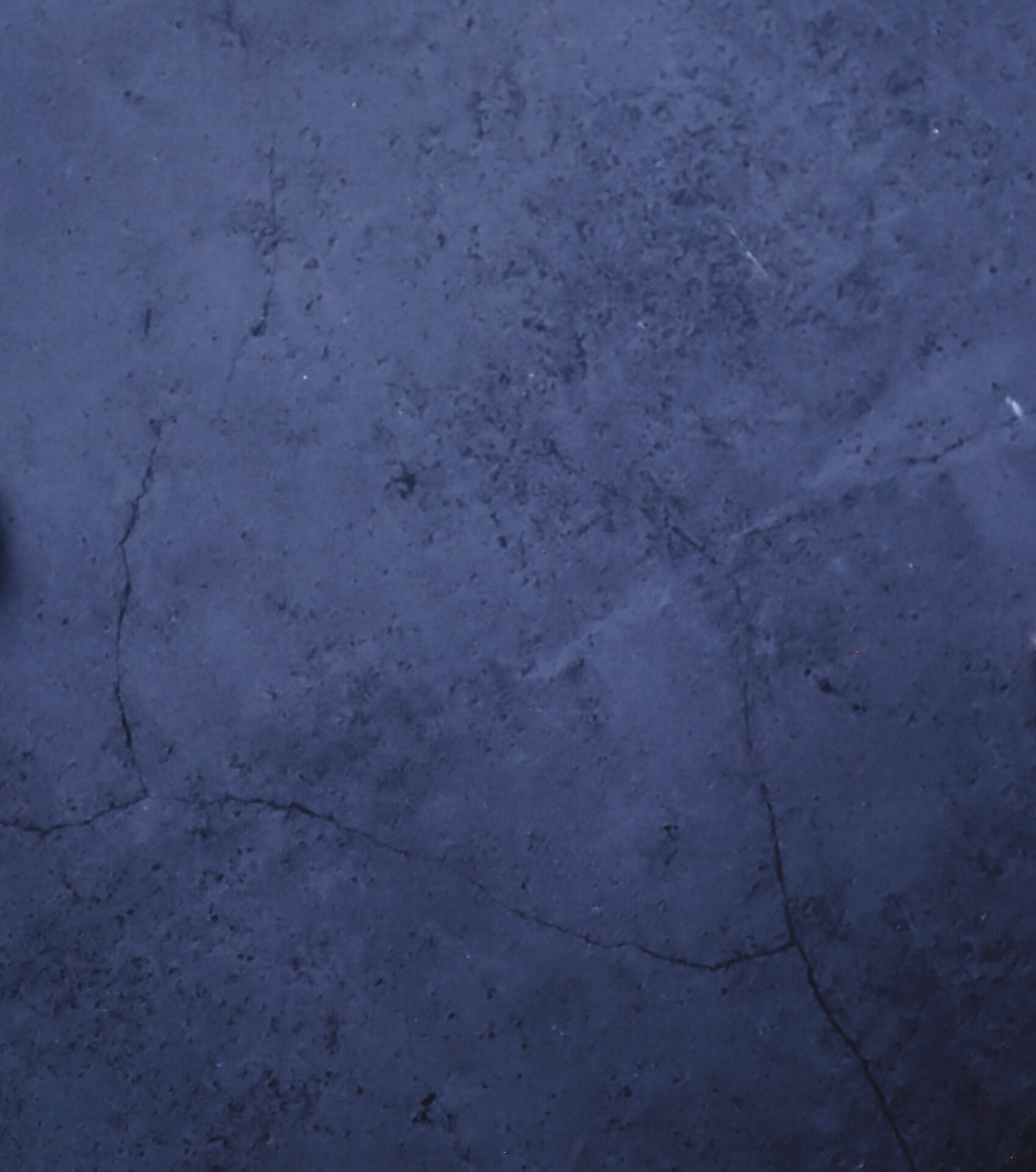 Chris Christie
Founder
Certified Registered Locksmith, ALOA Member, 40+ Years of Experience Chester began his locksmithing career at Automotive Industrial (now closed). In 1979 he founded Able Locksmiths with the support of his talented wife, Barb. Chester managed Able Locksmiths until he passed on May 13, 2017, at the age of 67.